When we awaken our Shakti, our feminine lifeenergy that is both powerfull, passionate and lifegiving, soft, intense and pure love, and that lives in both men and women, love and power melt together.With our inner living Shakti, we can open up to let the divine light shine through all parts of us, both that which is love and that which is not love, open up to let God make love with Shakti in our bodies and melt together in an inner union of total oneness, love and truth. To feel our lifeenergy pulsate throughout our bodies, where spirit and form, heaven and earth, masculine and feminine melt together into form. Through this union we can start welcoming all of our pure soul back into deeper love and into a soulful union – Soulful Union, and our original "Blueprint". Not until we are there can we live in love and truth and manifest our true passion, souls purpose and power. From that place we can make love/love every day.


Welcome to the White Rose in the North
The White Rose of the North offers you a number of different programs, tempelevenings, circles, courses, ceremonies, meditations, activations and energytransmissions, that will help you embody You as the soulful Man or Woman You Are. In the depth of our soul, our womb/hara, our body and our heart, we find the purest love, the deepest passion and the softest humility. In contact with our deepest longing we know that we are here to give birth to the new world. We know that we are here for something "bigger" that is beyond our control. Through the White Rose of the North you will come into contact with your innermost longing and you will get support and help to live it. It is a souljourney through false beliefs, deep wounds, illusions and fragmented parts of your soul. It is a journey home to your "pure soul", to love, to "remembering", to purity, to innocence, to trust, to surrender, to truth and home to your beloved Mother Father God.

The White Rose of the North is an ancient teaching from the beginning, a teaching of truth and love, living in truth and love. It is now coming back into form. It is an embodying journey, where you in the depth of your womb/haraheart find the seed to the purest passion and the deepest love. The seed that it is for you to make grow during this earthwalk, so that you can Live a Living Life, the Life you came here for.
Through this seed you give birth to Truth and Love. You journey through your darkness into your light. It is a world beyond all illusions, all false beliefs. In that place all polarities an dualities are dissolved into One. It is a journey of exploration of your innermost spots, your denied places, all of your different masks, all illusions, so that you from that place can open up to a deep humility, your innermost longing for union, for love, for union with God. It is only when you let go of all of your defences, when you learn how to deeper surrender to All that Is and to give thanks to all the experiences that you carry, all that life serves you, that you can totally give yourself to your pure soul, your innocence, your wildness,
your wild passion, your pure sexuality, your self-love and your journey to a soulful union with Mother Father God.
The True Man & Woman you really Are.

White Rose i Stockholm, Allhelgonagatan, 5A:
♥ 7-9/2 White Rose Lunch & Cafe - kl 10-17
♥ 7/2 - White Rose - Soulful Man Circle -
kl 18-20.30
♥ 8/2 - White Rose - Soulful WOman Yoni kväll -
kl 17.30 - 21.00
♥ 9/2 - Soulful Pregnancy & Sacred Birth - kl 11.00-14.00

Kommande on-line-cirklar:
♥ 21/1 - Soulful Woman - Red Rose - 3 Months
♥ 21/1 - Soulful Man Circle - 21 days




Would you like our Love letter?
To recieve White Rose´s love letter and information about event, retreats, journeys and circles please add your name and email adress below and send to us. Thank you!
The teaching and the wisdom "the White Rose of the North, an ancient teaching that has ben forgotten for a long time. It is a teaching to walk the Path of Love, a path into deep embodyment of your soul. A teaching that brings us back to our origin. A path into deep union with God, to live and walk in truth an love.
It is a path for everyone that feels a calling to live in high conciousness and to join in the uprising of the earth, now in this important time. The most important you can do right now is to walk the calling of your soul into a deep embodyment of the sacred frminine and the sacred masculine on the earth, right now, in this time. To journey through this teaching is a path that leads you deep into your womb/hara power, your inner soul wisdom, your Shakti and embodied soul.

To walk this path is a deep and important work in this time, and it comprises all; your soul, sacred sexuality, womb/hara wisdom, sacred union, Mother Father God, Gaia and Divine Truth and Love. To journey through this path leads you deep into your womb/hara power, your inner soul wisdom, your Shakti and embodied soul.

This website is an invitation to you to, in a soulful way, embody more of your holy desire, your pure soul, your purest passion and deepest love. You find many different parts that can help you emody the one You really Are and what You have come here to Live.
In deep love and humility we welcome you to a journey in the White Rose of the North.
Norrsken, Drakar & Orcas i Nord Norge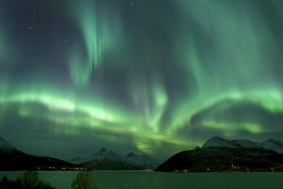 Welcome to the Ancient Mysteries of the North.
We invite you on a magical Journey into your deepest places in this beautiful vibrant ancient land of the North.
Come and conect with the ancient Beartribe that was from beginning of time, recieve the healing of the Northern Light, connect the Northern pentagram of the primordial feminine, open to recieve the ancient Wisdom from the Elves and Vanirs, see and connect with the ancient dragons and re-connect with the people from the stars, Orcas and Primordial Mother in theese ancient land of the North.
More information here!

In the Footsteps of Mother Mary -Turkey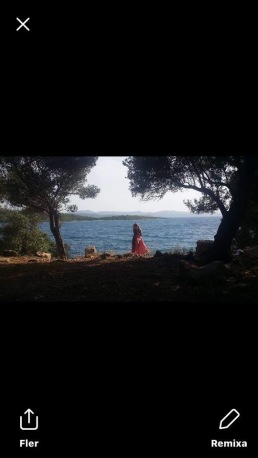 The White Rose of the North invites you sisters and brothers to a magical journey to Turkey into the hidden story of the Marys, the birth land of Mother Mary, the tomb of St John - John the Beloved, the deciple that Yeshua asked to take care of his Mother, and into the deepest ancient history and mysticism.
Now the voices of the Marys are arising. Together we shall lift up what has been buried and hidden for so many years. Many of us has now come back to earth to reveil the truths. Our desire is to heal the heart of man and woman, to heal the wounded souls of humanity and the awakening of Mother Earth.
Mother Mary has come now to invite us and to awaken and enter into the embrace of the Mother Divine and the Beloved Father who send her. Within Mother Marys silent heart is the Great Peace known beyond the understanding of words.
More information here!
Infinite Wisdom - Swim with Humpbacks in Tonga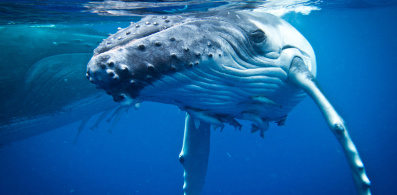 Welcome to Tonga, one of two places in the world you can leagally swim with Humpbacks.
This Sacred Journey is absolutely beyond anything you can imagine. To be swimming in the Great Ocean and meet this infinite Ocean Giants are absoultely magic. To swim and play with the Baby Humpback calf, to be in the middle of a "Hit Run" where 11 majestic males compeete over a female humpback, and to merge in the ocean together with Mother Whale is absolute beyond. Totally Amazing. The Humpbakc whales holds the balance and harmony in the universe, in and through Gaias and out in the whole Universe.
More information here!