SACRED JOURNEYS
- FRANCE -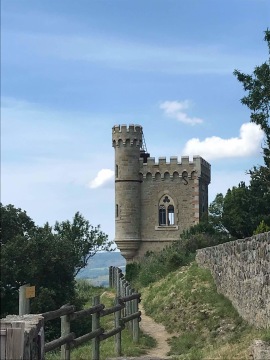 In the Footsteps of Mary Magdalene
Welcome sister and brother to meet in southern France where the essence of Mary Magdalene and the sacred feminine is strong and vibrant. Walk the footsteps of Mary Magdalene, open your heart and yourself for deeper love, hear the gudiance of Yeshua, embody playfulness and enjoyment in the labyrinth of Pan, contemplate with Mary Magdalene in her grotto, walk on the beach were the Marys first embarked to spread the Path of Love, feel the sacred union in the Venus Pentagram, sense the Cathars and their knights – "the good men" – as protectors of the Path of Love, visit the Temple of Isis and bathe in the natural, warm springs together with us in this magical land!

A Sacred Journey through time and memory
It´s wonderful to invite you to these places where the energies are so strong and vibrant, like only a few other places in the world. Our sisters, the holy Marys; Mother Mary, Mary Magdalene, Mary Salome and Mary Jacobi were part of "the wombs of the world", women with wombs fully embodied, who walked the Path of Love. During the week we will connect with their wisdom in different ways. We will live close to the heart of a pentagram, surrounded by 5 magical places like Rennes-le-chateau, Les Pic, Bezu Cathar Castle and the mountain Bugarach. We will stay for a few days and practice deep and intense work. We will visit a couple of places in the pentagram, maybe even having a bath in the hot springs of Rennes-les-Bain. During these days we will live in these powerful and lovingly vibrant feminine energies.

Mary Magdalene was a fully embodied woman with an open womb. She embodied the energy of the sacred feminine on earth and held the Divine love in her womb. She was no one and she was all, she was Divine will embodied in all her thoughts, all she breathed. Her beloved Yeshua was a fully embodied man, a warrior of love, and carried the light of the Divine masculine on earth. Together they lived in a sacred, sexual union. In full honor, reverence and embrace of all aspects of lightness and darkness in each other. Together they opened each other's full love consciousness. The total honoring of Yeshua from Mary Magdalene enabled the expression of his graceful, Divine light. Together they were the Path of Love.

This is a Sacred Journey through time and memory that will take you to your very center of your being. We will explore the legends of Mary Magdalene and embody her wisdom. The teachings during this week is based upon Mary Magdalene (Mary from Magdala "a teacher, healer, mystic, divine feminine, apostle, and beloved companion of Yeshua) and the ones who came Before her and knew the way of opening the body in a sacred way. During this sacred journey we will reconnect with the divine feminine and Christ consciousness energies, in order to become vessels for both personal and collective healing and spiritual growth.


More Information about date and price is coming up!

Circle: Maximum 15 sisters and brothers
Sign Up: contact@thewhiterose.se

The retreat will be held in English and Swedish.

To bring:
Comfortable clothes that you can move in, clothes for outdoor walk, pencil, a sarong, a yoga mat, a blanket, something to sit on, water bottle, and a writingbook, something for the altar (that you bring back home with you).

For more information contact Camilla
camilla@thewhiterose.se or +46-706-613334

TEAM: Camilla Åkerström with Tempelsisters from the White Rose, Sweden..