In the Footsteps of Mother Mary - Turkey - 2019
In the footsteps of Mother Mary, Turkey

As a modern Magdalena we walk the Path of Love. We embark deeply on the Path of Sacred Union. We walk this path with many others and now is the time when we all come together.

In these new age of the world many new "hidden truths" and rememberings are arising. The voices of the Magdalenas and the Marys are rising. The Magdalenas is all the men and women who walked with Yeshua, who know the way of resurrection and eternal life. The Marys are the three Marys; Mother Mary, Mary Salome and Mary Magdalena, that formed the "Womb of the World". The Marys were all High Priestesses of Isis and together they formed the "womb of the world", were they could hold and heal the suffering from the earth and all of humanity.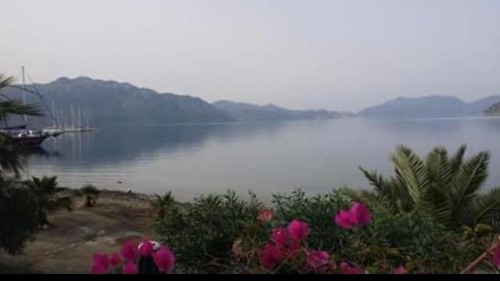 Now the voices of the Marys are arising. Together we shall lift up what has been buried and hidden for so many years. Many of us has now come back to earth to reveil the truths. Our desire is to heal the heart of man and woman, to heal the wounded souls of humanity and the awakening of Mother Earth.

Mother Mary has come now to invite us and to awaken and enter into the embrace of the Mother Divine and the Beloved Father who send her. Within Mother Marys silent heart is the Great Peace known beyond the understanding of words.

This is the hidden story of Mother Mary ....

We will visit the house where Mother Mary lived her last years here on earth, where the energies of her vibrates very strong. We will meet our brother, John The Beloved and visit his basilica and tomb in the village where we will stay the first days - Selcuk. He came with Mother Mary to Turkey to take care of her and help her keep spreading the teachings. We visit an old Mother Mary church where the energies of all Mary's are. We will walk the beautiful place of the Godess Artemis old Temple, bathing in the old wells of Zeus. Visit the Temple of Apollo, where the Oracle Didemaya was in service!

Join the White Rose on an magical journey to Turkey into the hidden story of the Marys, the birth land of Mother Mary, the tomb of St John - John the Beloved, the deciple that Yeshua asked to take care of his Mother, and into the deepest ancient history and mysticism.

The retreat will be held in English and Swedish.

Retreat fee: € 1 250
The Retreat fee includes:
* accomodation in shared rooms in Selcuk 4 nights
* breakfast, 1 lunch and 2 dinners
* retreat
* 2 nights in a beautiful Didem
* airport transfer from izmir to selcuk, local transport

Not included:
* airfares
* airport transfer from Didem to Izmir airport
* insurance,
* All lunches and 4 dinners

Space is secured with a non-refundable € 450 deposit. Balance is due October 8 2018.

Payment:
you can pay with this paypal link: www.paypal.me/whiteroseofthenorth
or for Swedish participants BG 760-6411

Circle: Maximum 8 sisters and brothers
Sign Up: contact@thewhiterose.se

After the deposit is processed you will receive further information detailing arrival/departing information, venue etc.

Flight Information:
8/11:
Pegasus from Stockholm Arlanda to Izmir - 11.45-19.30.
Norwegian from Stockholm Arlanda to Izmir- 09.00-19.05.

The transfer to the hotel will pick you up at Izmir Airport 7pm.

For more information please contact Camilla at:
camilla@thewhiterose.se or +46-706-613334

TEAM: Camilla Åkerström with Tempelsister Lisbeth from the White Rose, Sweden.

Camilla Åkerström walks the Path of Love within the teaching of "The White Rose of the North". Camilla has her roots in "The Ancient Mothers of the World" and she is a visionary, wombwoman and a soulguide. It was through her own womb-journey that she opened for a deep embodyment of her own feminine soul, her shadow and soulwoundings. Through her own journey a deep understanding of love and truth, the essense of the soul, the shadow and the souls woundings is essential to embody deep love and union. This journey she is continously walking on. Camilla has shared this wisdom for many years through holding space for men, women and couples, to safely come to, open up and embody deeper love, truth and the longing of the soul. She is here to show you every aspekt of yourself so that you can live more love, truth, joy and pleasure. Camilla offers sessions, circles, retreats, sacred journeys and different programs worldwide and she trains and initiate women on the path of the Priestess within the teaching of "The White Rose of the North"

The White Rose of The North invite you and welcome you to join us in walking the path of Mother Mary.

In Love ♥
Camilla, Lisbeth & The White Rose