WHITE ROSE EVENTS & RETREATS
Soulful Woman Temple Space
7, 14 & 21st of March in Stockholm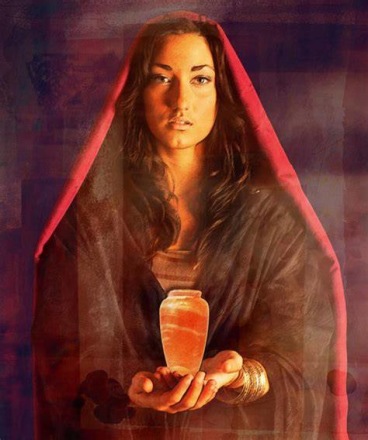 Älskade syster,
Välkommen till denna magiska kväll, där vi möts i vår djupaste längtan, att hedra och bli hedrad av systrar. Att verkligen SE och KÄNNA varandra och allt vad vi bär på. Allt som vi har gått igenom i våra liv, alla de fantastiska gåvor som var och en av oss bär. Allas vår unikhet i världen. Att börja öppna upp och än mer vandra tillsammans i ett sant systerskap utan dömande, konkurens, avundsjuka.. att se varandra med de mest kärleksfulla ögon och ge all vår kärlek till varandra på vår vandring.

Vi vandrar tillsammans med och blir guidade av dem, Maria Magdalena, Moder Maria, Maria Salome, Maria Jacobi och dem andra systrarna. De höll varandra och guidade varandra in till deras mest själsfulla jag. De visste att vägen till en mer kärleksfull jord var genom detta helande av det heligt feminina. De precis som vi bar på sina sår och motstånd, och gjorde alla en förkroppsligande resa precis som vi är på nu. De var alla människor, systrar, och hjälper nu oss att komma samman och vandra tillsammans.

Kommande tre torsdagar möts vi i cirkeln genom vår längtan efter vår inre själsfulla kvinna, i hedrande av oss själva och varandra, i vår nyfikenhet, glädje och passion. Vi möts, utforskar vår feminina essens och ser varandra på var och ens unika resa.
Denna kväll kommer vi att samskapa ett vackert space för oss systrar att mötas och hedra varandra i allt vi är, i all vår längtan.

Läran i The White Rose har återvänt till jorden och är en del av läran från Den Vita Flamman. Den vita flamman och de som tjänar den, är bärare av den äldsta visdom av vårt gudomliga ursprung och öde. Den vita rosen är en symbol för den vita flamman och är den unika essensen av den heligt Gudomligt Feminina och den heligt Gudomligt Maskulina. Den håller balansen och harmonin och den håller koderna för vår eviga själs existens och högsta kunskap, teknologi och visdom som hålls i kosmos.

VAR: Isis Gudinnetempel, Södermalm, Allhelgonagatan 5A, Stockholm
NÄR: 14, 21 och 28 mars
KOSTNAD: Donation. Rekommenderad investering 150-300 SEK
SPACEHÅLLARE: White Rose Tempelsystrar
ANMÄLAN: Anmäl dig genom att skicka din donation till:
Swish: 0706-613334, BG 760-6411 eller
PayPal: www.paypal.me/whiteroseofthenorth
och sänd därefter ett mail till contact@thewhiterose.se

Vi känner oss hedrade att bjuda in dig till denna tempelkväll för att öppna upp för mer Kärlek och Glädje i en cirkel av Systrar.
Välkommen älskade syster!
Tempelsystrar och The White Rose




The New Children - 7th of March in Stockholm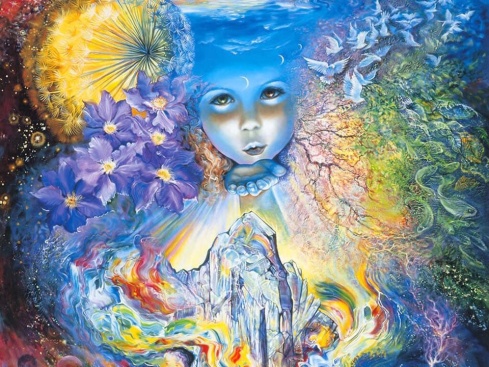 De Nya Barnen – The New Children, vilka de är och hur kan vi hjälpa dem.

Vi är alla här för att bana väg för de Nya Barnen.
Vi lever i en intensiv tid med stora skiften med Gaia och hela mänskligheten. Vi lever i en tid när "De Nya Barnen – The New Children" föds. Vi är alla här på olika sätt att hjälpa dem. Det gamla "vanliga" sättet av föräldraskap, graviditet och förlossning håller inte längre. The White Rose är här för att hjälpa både barn, föräldrar och de som möter dessa barn och föräldrar, i denna övergång.

The White Rose för fram en ny lära och visdom för att hjälpa dessa nya själar – De Nya Barnen – att födas, att hjälpa och stötta familjerna i ett nytt föräldraskap, kvinnor och män på deras resa in i ett heligt moder- & Faderskap. Vi är här för att hjälpa alla föräldrar in i ett själsfullt föräldraskap, att lära nya sätt, så att vi kan hjälpa dessa nya själar att blomma in i deras unikhet och deras unika själsgåvor som de föds med. Det är viktigt att vi ger dem en själsfylld start i livet.

De nya barnen som föds nu kommer i en mycket högre vibration och har redan från födseln ett mer utvecklat energifält än oss. De är känsliga och behöver vår hjälp med att hålla sitt fält rent och i hög vibration, så att lägre vibrationer inte får påverka deras energifält.

De Nya Barnen är högtutvecklade själar, och många av dem har inte förkroppsligat sin själ tidigare på jorden. De Nya Barnen är kommer med den kraft och kärlek som förenar. De ÄR balansen mellan det feminina och maskulina. De ÄR och lever redan i Unity Conciousness och i en högre frekvens. De vet redan att de är annorlunda, och behöver hjälp att förstå denna värld.

Det är viktigt att säga att inte alla själar som föds är "nya" själar, många själar återföds och som har mer negativ karma att lösa upp. De nya barnen är frivilliga för det "stora" skiftet som är att komma. Det betyder att de inte har behövt inkarnera sin själ på jorden, men att de har valt det frivilligt utifrån sin stora kärlek för jorden och deras stora själsvisdom och djupa service till Moder Fader Gud. Vi som är här nu är bara här för att bana väg för dem.

Som förälder till den nya barnen är det viktigt att förstå att våra egna sår kommer att visa sig med dessa barn. Det är genom att hela våra egna sår och förkroppsliga djupare kärlek och själv-kärlek som kommer hjälpa dessa barn att hantera livet på jorden. De har otroligt svårt att förstå livet på jorden, och svårt att vara i sin kropp som människa. De är högt utvecklade själar, otroligt kreativa och är här för att hjälpa hela mänskligheten i dess kommande skifte till högre medvetenhet.

White Rose för fram ny visdom och kunskap om de nya barnen, och hur vi kan hjälpa både dem och dess föräldrar in i den nya tiden. Camilla Åkerström och the White Rose kommer under kvällen dela med sig av den nya visdomen om dessa barn och hur vi kan hjälpa dem.

Under kvällen tog vi del av:
• De Nya Barnen – vilka är de
• Vilka är Indigo-, Kristall-, Regnbågs-, Diamant- och Nya Tidens Barn - Solens barn
• Energifält – hur det påverkar de nya barnen
• Hur kan vi assistera de nya barnen i den nya tiden
• En själfylld graviditet
• En helig förlossning
• Den första tiden ….



Ett stort själsfullt tack till alla er fantastiska bröder & systrar för en helt magisk helg tillsammans i detta otroligt viktiga ämne- The New Children.
Vi är så tacksamma för att vi fick dela vår resa med er och ta del av dessa nya teachings som nu kommer ner. denna helgen har varit så otroligt viktig på många olika plan, i många olika dimensioner.. att få ännu djupare kunskap om vad dessa nya vackra själar behöver och hur vi bäst håller space för dem, hur vi reser genom och förkroppsligar en soulful pregnancy och en sacred birth.
Ett stort, ödmjukt, kärleksfullt tack till alla er.
Tack till Moder Fader Gud, tack alla systrar och bröder i White Rose för allt ni ger och för att ni gör detta möjligt.
tack från djupet av våra hjärtan, tack för att vi får ta emot er kärlek och er oändliga visdom!
I Kärlek❤️
Camilla, Adrian & Elli


Soulful Pregnancy & Sacred Birth - 10th of March in Stockholm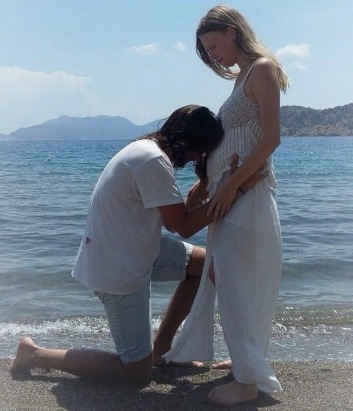 Soulful Pregnancy & Sacred Birth

Welcome sisters, brothers, becoming mothers, becoming fathers, doulas and midwifes to this sacred space with the White Rose – Soulful Pregnancy & Sacred Birth.

We are in a time of rapid and intense transition of the Earth and all Humanity. We are in a time where the New Children are being born, and we are all here to assist them in different ways. The "old ways" is not working any more, and White Rose is here to assist in this transition into the new way – the transition to a Soulful Pregnancy and Sacred Birth.

White Rose is bringing forth new wisdom and teachings to help all new souls – the New Children - to be born, to help and support the families, the women and men on their journey into a Sacred Motherhood and Sacred Fatherhood.

We are here to assist, support and help all parents and becoming soulful parents to learn a new way, so we can help these sweet new souls to blossom their uniqeness and soulgifts they are coming with. It is important that we give them a soulful start in their journey.

A Soulful Pregnancy journey is a journey for the mother and father to get to know the soul of their child, to clear and cleanse the way for the new soul to be birthed through. A journey back to deep self-love to yourself, and to your beloved baby, the father/mother, and all life there is. You will open up for a deep transition into motherhood and fatherhood.
We know that all Mother have all knowing inside of her, and also how to give a natural sacred birth to the new soul. We also know that all Father have all knowing inside of him to support, love and protect this new soul, to support the mother during the whole pregnancy, and to be the "pillar of light" during the birth.

We – the White Rose - are just here to help her and him to remember this natural and loving way, to give birth to a new soul. Welcome to meet us in a sacred space to share our visions and wisdom of this new way of Soulful Pregnancy and Sacred Birth.

During the day we will share our experience and wisdom of a soulful pregnancy and sacred birth, and the new wisdom and teachings of the New Children. Camilla will share this new wisdom and teachings from the White Rose. Adrian and Elli will share about their journey thru soulful pregnancy and sacred birth as a couple walking the path of love together and the magical experience of giving birth to their son in the White Rose Temple in this new way. Read more about their beautiful journey below...



A journey thru Soulful Pregnancy and Sacred Birth as a couple...
Read our sister Ellis beautiful sharing about the sacred birth in the White Rose Temple a few months ago.

"Dear Sisters & Brothers, I want to share with you when this beautiful soul came down to earth and into physical form. The incredible space that was held for this divine event is something so unique that it is hard to explain. I do not know if this has ever happened before, that an angel, such an amazing soul, came down with his soul family in both physical and non-physical form. The space was held by the entire White Rose, all the helpers, Yeshua, Maria Magdalena, Mother Mary, Lady Venus & Sanat Kumara, The Elves, Great Mother and Father. All ancient mothers of the world stood around the whole temple and held with their wombs. The deep contact, the trust and the peace that was inside the temple was something I never experienced before. And beyond their circle a circle with the ancient fathers who held everything, and kept the direction of Johannes coming down. They held the light. And the mothers kept the energy and the whole flow of shakti to make the birth possible. What was so incredible was that there was also one of these mothers physically in the room, Camilla Åkerström. With her energy and her shakti, she could help the flow open up again when it stopped, clean and clear the whole space when needed, call in the helpers and even lead and hand over Johannes to the earth and to his earthly parents because they are from the same soul family and know each other very well.

Camilla did so much more than I put in words, in this dimension and others, but what she primarily did was to let everything go as we chose. She did not go in and change or do anything, but for 36 hours she totally respected the free will and divine will. She sat and held, held everything and everyone. Because that's what these mothers do, they hold the world in their wombs. And this was my initiation to start wandering my mission here on earth as an embodied Queen Mother. And Camilla knew that I could do it, I had to choose to break through the fears that I felt, the resistance that occurred during the time when I just wanted to give up and end the whole process.
Having been on this journey for the past 3 years, I am completely convinced that it was what made the pregnancy so incredibly easy and beautiful, including the birth, although it took a long time.

To also do this together in a relationship where you really are close to each other was something we also had to do. It was clear that without trust, without the foundation of the relationship, it becomes difficult for one's partner to really be the support that both the woman, the man and the child needs. My beloved Adrian stood like the pilar of light throughout the entire birth. He did not leave me or Johannes for a moment. Knowing his power, his humility and his immense love for us touch me deeply in the soul. This true masculine energy and vibration that he really embodied. So beautiful in his light and in his power as he often did not get or could show the world. Here he could. without him I do not know what I would have done, he made me dare to believe in myself, feeling that I could birth our child. And I felt so incredibly safe in his arms and in his total presence." - Elli Zaar